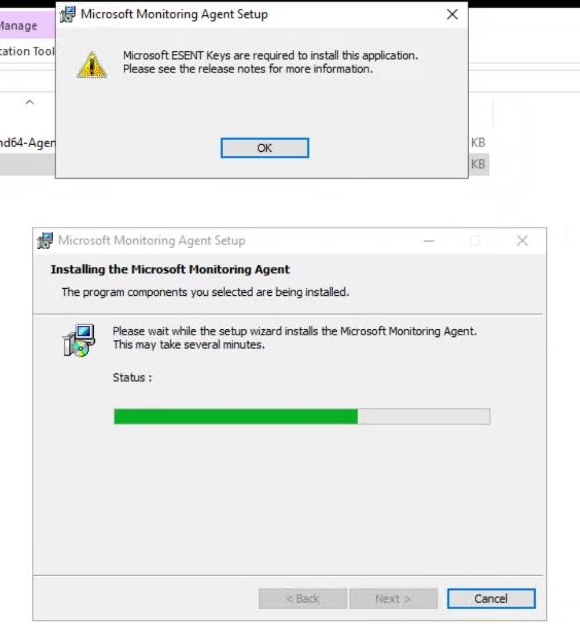 ---
Introduction
I had a case recently for a customer that is having issues when installing an SCOM Agent (MOMAgent.msi) with an warning which stated:
Microsoft ESENT Keys are required to install this application.
Please see the release notes for more information.

How to fix
In order to resolve this issue for my customer, we had to run the installer as administrator. Which we accomplished by opening a Powershell window as administrator and navigating to the directory of the SCOM Agent installer (MOMAgent.msi).
Share on: